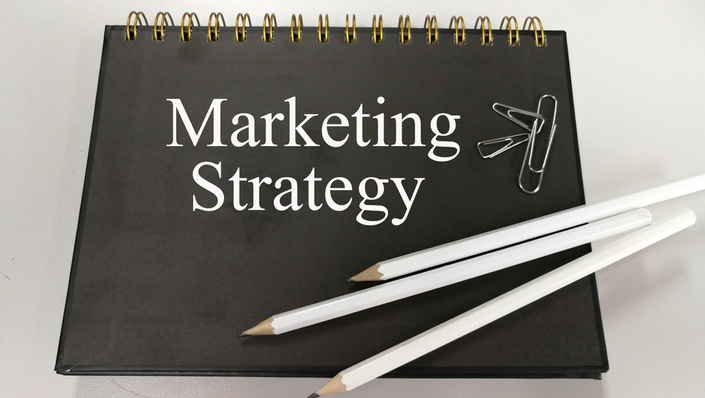 Marketing By Design eCourse
Accountability is Key - Create a Lead Generation Action Plan With Accountability Support That Will Bring in the CASH and GROW Your Business!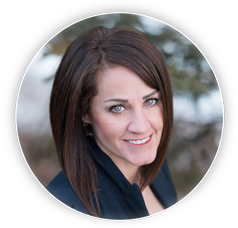 Hi, I am Wendy, successful marketing consultant at a Canadian bank for entrepreneurs. I've created an eCourse for you with solid accountability support that:

Shows you how to find your ideal clients and develop your unique selling proposition - so that you can stand out from the crowd.
Includes more than 40 offline and online lead generation strategies -

to bring in those leads
Grows and nurtures your email list - when it comes down to the amount of revenue your company can stand to gain through email marketing, Constant Contact reports that for every $1 a company spends on email marketing, they can expect to earn $38 of revenue on average. Email marketing is a solid and sustainable revenue lever; one you need to put into your business.
Helps you understand and implement basic funnels - yes the loaded F-word that was once a secret weapon for internet marketers, is now the essential ingredient for ANY type of business. If you don't have a process to convert your leads into clients, your days of local business ownership could soon be numbered.
Helps you stay accountable - because let's face it...our lizard brains keep us from 'doing the uncomfortable' and that could negatively impact our growth as business owners. But with a supportive community, to hold your feet to the fire, you will complete waaaay more tasks (even the uncomfortable ones) with ease and score wins.
Results in a concrete marketing plan - that teaches you how to position your business as a force of awesome to be reckoned with.
You May Ask …

What's the difference between a profitable local business owner who enjoys a steady influx of customers and one that is struggling ...
That difference is a proven and a comprehensive lead generation action plan using both offline and online modern marketing strategies.

The financial success you crave cannot be achieved by randomly trying every new marketing strategy that pops into your mind
But it is in…
Creating a permanent LEAD GENERATION MACHINE for your local small business
After working with heaps of business owners...such as real estate agents, wellness practitioners, financial planners, and retail store owners to name a few…

I have discovered that there are 4 Basic Success Ingredients that can help any business GROW in 2019 & Beyond...

More quality leads that end in sales (aka money in the bank).
Getting the right marketing systems in place, so that you're efficient, productive and profitable.
A supportive community of like minded entrepreneurs that holds you accountable, motivates you and wants the best for you.
A digital marketing skill set that doesn't take hours to learn. You don't have to trade your CEO role to do it and it won't cost you an arm and a leg.
The good news is…
There's never been a better time to thrive as a small business owner, make a contribution to your local economy, and develop key relationships with customers that turn into constant referrals.
And you're probably wondering when there are so many courses, marketing programs and mentors to choose from, why would you trust ME to be the expert on this subject?
I'm glad you asked!
====================================================================================
Hi! I'm Wendy Fedoruk
I am a business consultant, mother to 4 kids, wife to a handsome husband and….
I've been where you are now….

For years, I struggled with cash flow and lead generation in my business.
I didn't have good clients and I was stuck in perpetual feast or famine.
So much so that I lay awake at night in bed, dreading that I may have to go back to a J-O-B.
I was sick of doing (all the marketing things that current local business owners are doing) and it took me away from my family because I was always busy being busy - but I had nothing to show for it.
I realized that I couldn't do the same ol' things in business and expect different results.

So I decided to roll my sleeves to do whatever I could to make my local consulting business bring in qualified leads and cash flow.
And today things look different…..

After helping tons of local business owners, double their sales targets in 6 months, go from barely surviving to thriving, and doubling annual take home pay (busting a myth that business owners don't pay themselves), I can CONFIDENTLY say that all of these amazing outcomes will look *very familiar* to you in just a few short months from now.
And it's my mission to help local entrepreneurs just like you to do the same and much more.
This is the exact same process that I use with my one-on-one consulting clients but at a much lower cost. My one-on-one clients pay over $3,500 to learn all of this….
But you don't have to and here's why ...

INTRODUCING MARKETING BY DESIGN COURSE CURRICULUM

AN ELEVEN-STEP ACTION PLAN FOR AMBITIOUS LOCAL BUSINESS OWNERS WHO WANT A LIFETIME (NOT A TRICKLE) OF CUSTOMERS & CASH
WITHOUT THE CONFUSION, TECH OVERWHELM & HIGH AD SPEND
IF YOU ...
Are a business owner or entrepreneur that is struggling to get cash in the bank and overwhelmed with 'doing it all'
Have a side business and want to scale it up so you can leave your 9-5
Are frustrated from wasting time and money on "random" acts of marketing and not getting consistent leads
Have no email list, or don't know how to get started with email marketing to nurture your subscribers and send revenue generating emails
Are a local business owner that is tired of attending chamber of commerce events that do not result in new customers
Know that you need better marketing systems in place but you have been putting it off indefinitely.
THEN MARKETING BY DESIGN IS FOR YOU!
Course Curriculum
The Accountability Factor
Available in days
days after you enroll
Lesson One - Discover Your Current Level of Marketing Knowledge
Available in days
days after you enroll
Testimonial
Wendy offers expert advice and connections to the people you need and she does it at a price you won't find anywhere else. Wendy is a inspiring person who makes you feel at ease immediately and I look forward to doing business with her again in the near future.
- Mathew B - Videographer

Frequently Asked Questions
How much is the course and what if I am unhappy with the purchase later?
$297.00. And we would never want you to be unhappy! If you are unsatisfied with your purchase, contact us in the first 30 days and we will give you a full refund.
When does the course start and finish?
The course starts now and never ends! It is a completely self-paced course. However we do recommend that you take advantage of our Accountability Buddies Facebook Community. This will help you stay on track and keep you focused so that you can get the most possible out of the course.
How long do I have access to the course?
How does lifetime access sound? After enrolling, you have unlimited access to this course for as long as you like - across any and all devices you own.
How much time will it take to complete the course?
I get it. We're all busy and have a never ending list of to-do's to strike off! You can work at your own pace, but most students take 8-10 weeks to complete the course and have a well defined action plan in place. But you also get what you put in. If you're willing to commit an hour per day to doing the work, then you're in great shape!
I haven't started my business yet, can I take Marketing By Design?
Yes! You'll save so much time and money by starting with a plan right from the beginning! I recommend starting to build your email list and social media platforms well before you're ready to start making profit.
I've purchased many trainings to market my business. How is your program is different.?
*Fist bump* dear friend. I love to get to know entrepreneurs who aren't too cool for school and are constantly learning. I'm that way too. Now here's the thing. Those courses you bought? Chances are they didn't include strong accountability, a support system, a mentor who's in the trenches everyday and answering your questions live in a private members area….week after week. There's plenty of knowledge out there. But there isn't a comprehensive system that puts everything together in one sweet package….at a no-brainer price.
I believe you have a great program, but I think my past failures point to me. I'm the problem. I don't know how to finish what I start.
And that's why you need an accountability buddy to keep you in check! We all have challenges, kids, demanding customers, some highs, some lows and everything in between. When you have an accountability buddy, you'll have someone to not only commiserate with (not more than ten minutes, otherwise it's not serving either of you), but you'll realize that you're not in this alone. You're both working towards a common goal - increased leads and sales. Imagine how much sweeter that finish line will feel?
I am not tech savvy, is this still for me?
There's no technical jargon, coding or anything of that nature involved! Trust me if I can do it, then you can too. If you do come across tech hurdles like when you're integrating your email sequence with your lead magnet, feel free to reach out to the private Facebook community that's always eager to help. Also, you won't be required to purchase any heavy duty video equipment, mic, sound or lights. If you have that already, awesome. But for the purpose of shooting videos or doing Facebook Lives, you can simply use your smartphone or even go Live from your computer.
Your Instructor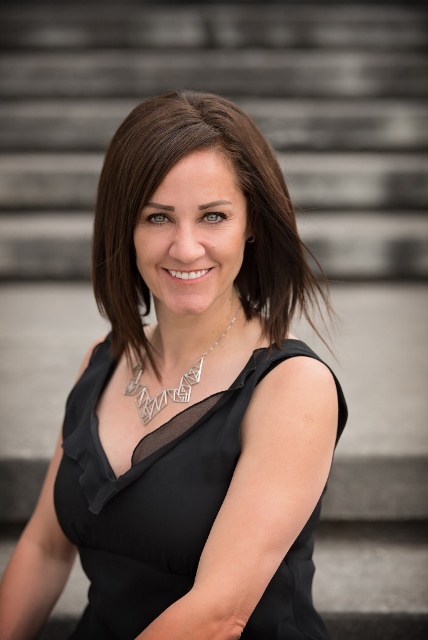 I am the owner of Entrepreneur by Design--a niche, small business consulting company that specializes in helping entrepreneurs and small business owners generate more leads, so they can reach their goals and increase profits. I am contracted by a leading entrepreneurial Canadian Bank to do 1-1 sales and marketing training for their small business clientele. I have operated numerous small businesses, hold a Business Diploma, and have been certified with the Certified Coaches Federation. I have spent thousands of hours (and dollars) perfecting my skill and now I am sharing every single one of my most used tips and strategies with you.
I live in Calgary, Alberta. I am married with 4 kids. I love travelling, children, animals, deep talks, people with vision, learning new things, teaching, bike rides and inspiring others. I believe that everything happens for a reason, and that every struggle we face makes us stronger and brings us one step closer to fulfilling our destiny.
To Hear More About My Business Story Watch Video Here


Here's how this comprehensive digital course breaks down:
A real live 'Human' Accountability Buddy
Cool Tools & Software you can't live without
At the end of 10 weeks, just shy of 90 days, you will have your Local Business Marketing Plan in place, ready to be actioned and receive incoming cash flow.
I have also included a line up of all the tools, courses, books and resources I have personally used to create my own small business. I have recently spent hundreds of hours learning the latest "digital" marketing strategies and making valuable connections to grow my online brand (which is rare for a corporate business consultant). I am happy to share all of this with you and will continue to update this information on a regular basis.

This is not a course where you make the payment, let it clog your hard drive and collect dust on your business dreams. So get ready to roll up your sleeves, do the work, say goodbye to marketing strategies that worked for your grandparents, and say hello to 2019 and beyond!
Testimonial
After completing the Marketing By Design Ecourse, I have a better grasp on how to communicate to my ideal clients which is much more fruitful than the less targeted approach I was using in the past. Committing to the course forced me to carve out time to update my marketing plan. It's an inspiring ongoing process and I am excited about pursuing new business for the first time in a long time. I had to set aside the time to complete the course but the cost of time and money has been easily re-covered by the new business that was generated.
- Rebecca G - Financial Planner

I will do as much as I can to set you up for success.
So in addition to the content, I will show up live in a private Facebook Group to answer your questions, call out your B.S, shower you with love and a kick in the pants now and then!
*WAIT THERE'S MORE*
Get an Entrepreneur By Design "Accountability Buddy" thru the Facebook Group
It's far too easy to make excuses when you only have to answer to yourself. Having an accountability buddy increases the likelihood of actually following through and completing your goals! And the more goals you complete, the more motivated you'll be to keep setting them. On days when you feel overwhelmed or defeated and your buddy checks in, it'll help you get back on track. It'll also motivate you to keep going when you hear the action steps your buddy is taking to reach goals.
Your accountability buddy will call you out and push you to take the next step toward growth. They can often see what you're really capable of and will inspire you to go the extra mile and check-in on you to make sure you're getting the necessary work done.
Save countless hours of learning from other's experiences by joining our online Accountability Buddy community today. This will help you stay more engaged and keep you from feeling isolated or stuck. It's a place where you can interact with both your instructor and your peers. Your accountability buddy will be another course participant who wants help to take action and stay on track. The two of you will assist each other in reaching your individual goals by setting up regular check ins with each other, reporting on progress, announcing successes and sharing the obstacles that you encounter. The buddy's job is to listen, celebrate, ask questions, brainstorm and "not" let you off the hook.
This private Facebook group will also provide you with a place to collaborate, communicate, get support and catch up on everything small business. You'll develop relationships with like-minded entrepreneurs as we encourage an environment of open and honest communication.
___________________________________________________________________________________________________________________________________
So what's standing in the way of
generating your first lead? 10 leads? 50 leads?
"Marketing By Design" will give you the daily to-dos to help you focus on generating quality leads and the strategies you need to attract those leads. Getting this education via an eCourse is the most flexible way to learn. And I have broken it down into actionable steps and only teach you what you need to know without bogging you down with a bunch of technical nonsense.

My private coaching investment like this usually costs $3500 or MORE.

You can hop off this page right now, hire a business guru for thousands of dollars, buy the fancy CRM software, and implement every Social Media tip emailed to your inbox, in the hope that you'll have thousands of leads (still no effective strategy to convert them)....

…..or you can take your hard earned money, and put it to work FOR YOU.
There's never been a better time
... with SO LITTLE investment to attract and convert quality leads as a local or a small business owner
... than RIGHT NOW

NOT for $3500.00, NOT for $1997.00, NOT for $997.00
but for only ... $297.00

... you can literally start TODAY

That's what it'll cost to LEARN how to consistently attract and convert quality leads, again and again and again.

Now, with Entrepreneur By Design Academy you can get this complete training that includes a community and loads of collaboration to ensure your success for
only $297.00.

If you compare *Marketing By Design* to either of the above, it is a sweet deal.
With the *Marketing By Design* E-Course
👉You don't just get the traditional marketing content that you would in a business course..
AND
👉You don't just throw a Facebook Ad out there and hope that the leads will magically show up…
AND
👉You don't have to go back to school to get a degree in marketing to see a ROI
Your business is a very big part of you and you can never lose when you invest in yourself. So come aboard and get that marketing system working for you.


"Wendy's passion for helping others in business is clearly evident. She knows her stuff and is so encouraging! I would highly recommend Wendy to assist you with your business needs."
Nicole Boisvert, Nutrition Consultant